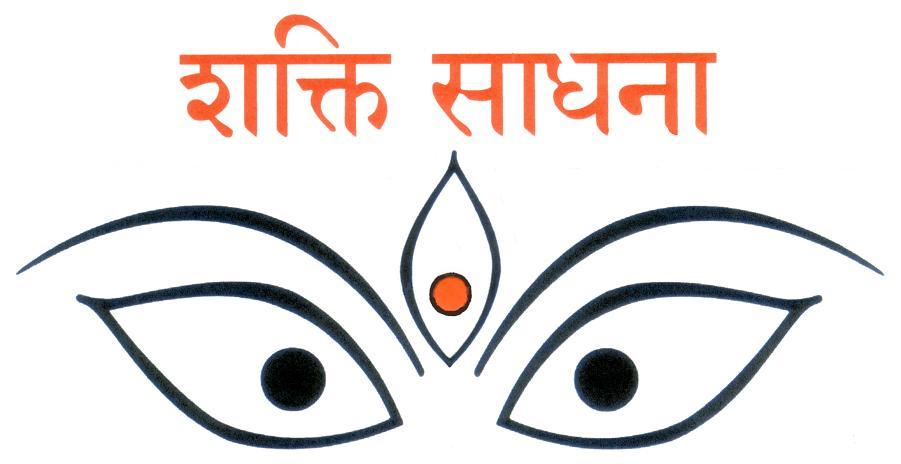 Shakti Sadhana
"When you make the two one, and when you make the inner as the outer and the outer as the inner and the above as the below, and when you make the male and female into a single one, so that the male will not be male and the female not be female .... then you shall enter the Kingdom."
- Jesus of Nazareth, in the Gnostic Gospel of Thomas, Logion 22
ARDHANARISHWARI
In both Shakta and Shaiva schools of Hinduism, Ultimate Reality is conceived as the Divine Unity of Shakti (the Divine Feminine) and Shiva (the Divine Masculine). They are One, They are All, They are God.
Paradoxically, however, this apparently "Unified Deity" is almost always considered a manifestation of Shiva, not Shakti. Consider the name most frequently applied to this "Divine Androgyne" -- Ardhanarishwara, with the masculine -a ending. The etymology breaks down as (ardha = half) + (nari = woman, female) + (ishwara = Lord, God, Male Ruler) -- with the resulting meaning, "The God Who Is Half Woman."
As Shaktas, however, we apply the title Ardhanarishwari, using the feminine ending -i when we change the final element of the Deity's title to ishwari = Goddess, or Female Ruler. Thus the meaning becomes, "The Goddess Who is Half Woman."

This subtle distinction may seem, at first glance, to be little more than idle wordplay. But in fact, it is a vital expression of the very foundation of Shakta faith and theology. Shakta creation myths place the Goddess at their center, taking the Tantric view that the nature of the Cosmos (or Macrocosm) is reflected in the human body (or Microcosm). Since experience shows that it is the Female who gestates and gives birth to new life, Shaktism finds it absurd to posit that a Masculine Principle somehow usurps Her role on the Cosmic scale.
Indeed, all Shakta scriptures declare (and many non-Shakta Hindu scriptures suggest) that Devi is ultimately Brahman (the Supreme Divine), and that Shiva and all other gods and goddesses -- however mighty and worthy of worship -- are merely Her aspects. In the Shakta view, then, the Ardhanarishwari illustrates Devi, the Goddess, producing Her consort Shiva out of Herself, in a perfect balancing of Her Feminine and Masculine aspects.
Skeptics, of course, might argue that this entire analysis misses the point. After all, the Supreme Divine is neither Female nor Male -- rather, it encompasses and transcends all gender distinctions. And this is, of course, true at the highest level of abstraction. But consider the words of the Vishnu Samhita:
"Without a form, how can God be meditated upon? If [the Divine is] without form, where will the mind fix itself? When there is nothing for the mind to attach itself to, it will slip away from meditation or will glide into a state of slumber. Therefore the wise will meditate on some form, remembering, however, that the form is a superimposition and not a reality."
In Shaktism, we choose (or, more accurately, are chosen by Her) to approach the Supreme Divine from the Left Hand side; and those of us who require a form (and even some of us who don't, viz. the Srividyas, who prefer yantra worship of the Goddess) invariably envision a Feminine form. As defined by the late (d. 2001), great Satguru Sivaya Subramuniyaswami: