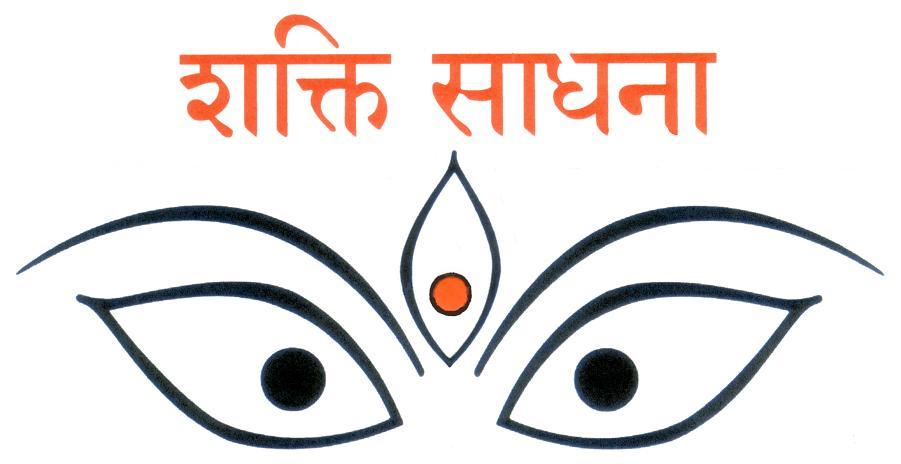 Shakti Sadhana
~~~~~~~~~~~~~

I resort to Lakshmi for shelter in this world,
Who is beautiful like the moon, shining brightly,
Who is blazing with renown,
Who is adored even by the gods,
Who is highly magnanimous, and grand like the lotus.
May my misfortunes perish! I surrender myself to Thee,
O Thou, who art resplendent like the Sun!
Rig Veda, Sri Sukta, 5-6



SRI-LAKSHMI
Lakshmi's worship probably dates back to the prehistoric fertility cults of the ancient Indus Valley Civilization. By the late second millenium BCE, her earliest recorded hymn appears in the Rig Veda -- the "Sri Sukta," fifteen verses appended to the hymns of the Khila Sukta. Swami Krishnananda of the Divine Life Society advises that "the Sri-Sukta of the Veda is recited with benefit especially on Fridays, together with formal worship of the Goddess, for peace, plenty and all-round prosperity." By the time of the Upanishads and the Puranas, the Goddess Sri had come to be called Goddess Lakshmi as well. In the untold centuries since, "Sri-Laksmi" has been worshipped as the goddess of wealth, prosperity, fertility and beauty.
HER ICONOGAPHY AND WORSHIP
Lakshmi is usually shown as wearing a beautiful red sari richly embroidered in gold, lovely jewelry, and with golden coins showering from Her hand. She is often accompanied by elephants, symbolizing Her power of bestowing royal power and legitimacy, and also hinting at Her special relationship with the elephant-headed Lord Ganesh/Ganapati. Lakshmi very often carries a brimming pot, again suggesting abundance; She is almost almost surrounded by flowing water, indicating fertility and the life-giving nourishment of the Earth; and she invariably carries a lotus in two of her hands, while also standing or sitting upon a lotus (interestingly, the ancient Indian goddess form now known as Lajja Gauri shares all of these characteristics).
Regarding Her strong association with the lotus, the scholar David Kinsley notes, "Sri Lakshmi thus suggests more that the fertilizing powers of moist soil and the mysterious powers of growth. She suggests a perfection or state of refinement that transcends the material world." Indeed, I chose the top picture on this page -- with its unusual lack of material adornment -- precisely because it seems to emphasize Lakshmi's rarely discussed transcendent aspects.
In later Hinduism, Lakshmi came to be conceived first as fickle wife (think of the fleetingness of good fortune) to a variety of gods, including Soma, Dharma, Indra, and even the Yaksha god Kubera -- before finally settling into mainstream Hindu mythology as the loyal consort of Vishnu. (As the wife of Vishnu, Lakshmi is also the wife of all of Vishnu's avatars; for example, Vaishnavas see Her as both Radha to Krishna, and as Sita to Rama.) Most Vaishnava portrayals present Lakshmi as submissive and subordinate to Vishnu; more sophisticated views conceive Her as equal and non-different from Him -- as expressed in the figure of Lakshmi-Narayana, the fused androgyne form of Vishnu (right side) and Lakshmi (left side), expressing essentially the same truths contained in the Shiva-Parvati fusion of Ardhanariswari.
To Read Further:
Lakshmi and Saraswati
- Tales in Mythology and Art