Adi Parashakti



The one who rules this world. Everything in this world is contained in HER. All forms in the world are HER forms. All living things are part of HER.

It is Devi Adi Parashakthi who performs the tasks of the Tri-Murthys : Siva, Vishnu ad Brahma. She is the 8 Siddhis, 7 Rishis, Lords of the 8 directions, 11 Rudras and many more.

She is not only worshipped by men but also by the devas. She is present in everything we see. She is represented in plants, the animals, the birds, the sea, the sky and the holy river.

She is Sakthi ( Power ) who drives this world. She is the mother of the mankind.


Devi Features
The most important features of Devi Parashakti mythology and theology is that she have two forms, namely

1. The Auspicious form

2. The Inauspicious form


Auspicious Form
As auspicious form, she manifests as Lakshmi, Parvati, Sati and Prthivi. She plays the positive roles of protection, fertility and establishment of dharmic order, cultural creativity, wifely duty and material abundance.

These encompases three aspects
a. as the granter of wisdom, learning and liberation.
Her names appear many times in the following text :
Aryastave text she is called : Mukti ( liberation ), She who speaks the language of Brahman, She who is the knowledge of Brahman.

Mahabharata : Liberator and knowledge of Brahman as well as the mother of the vedas, Intelligence and the destroyer of ignorance and mankind fetters.

Lalitha-Sahasranama : Mahabuddhi (The great intelligence ), Vijnanabhanarupini ( She whose form is a mass of knowledge ), Prajnatnika ( She who is wisdom itself ), Pasupasavimocini ( She who release creatures from bondage )

b. as embodiment of female beauty and the exciter of desire.
Many Text describe Devi extraordinar beauty
saundaryalahari : one of the famous hymn praising the Devi.
Lalitha-Sahasranama : Ramya (the beautiful one), Kanta ( loveliness ), Vamanayana ( she who have beautiful eyes ), Ratirupa ( she whose form is Rati )

c. as the source of food and nourishment
She is often associated with earth itself.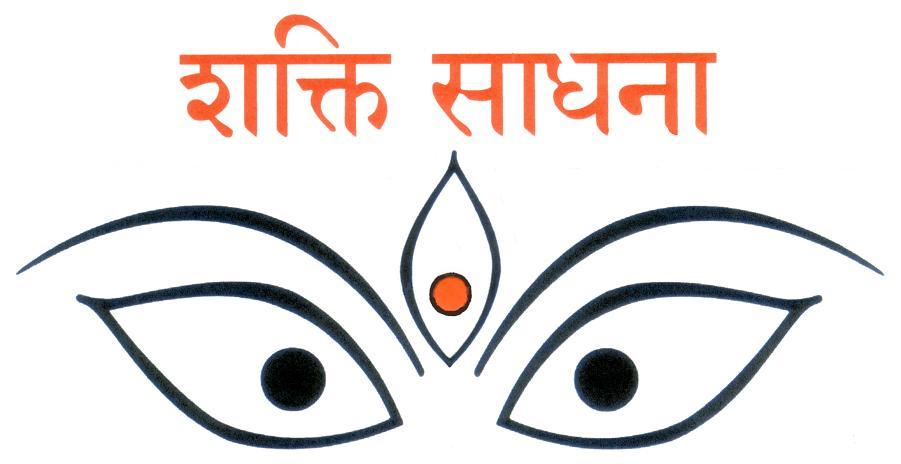 Shakti Sadhana